"

Caring, with a passion for high standards and attention to detail"

  
(Including Ischemic Stroke, Hemorrhagic Stroke, Transient Ischemic Attack)
Our team of personal care assistants are fully trained to support you to maintain a lifestyle of your choosing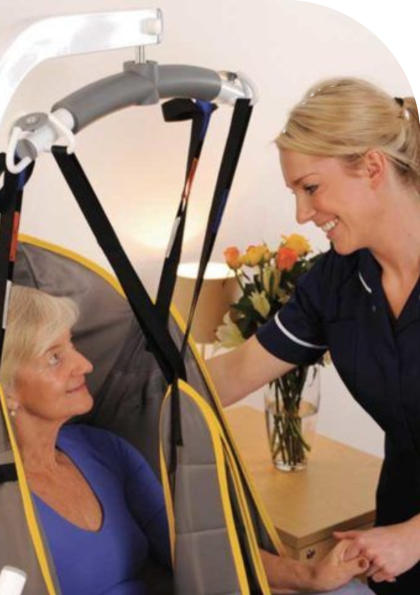 The Care Manager has gone above and beyond his job description for us to ensure that my children don't miss out on school. I now have a PA from Chelmscare to enable my family to have good continuity of care".
Miss Kearns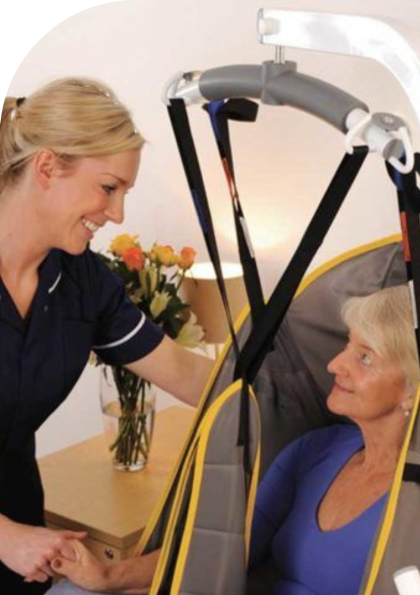 Our Stoke Care Package is for individuals who have experienced a stroke, often referred to as stroke care or post-stroke care, involve a comprehensive approach to support their recovery, rehabilitation, and daily living needs. Our Stroke Care Package at home aims to enhance the individual's quality of life, independence, and overall well-being.
Here are key components of our Stroke Care Package:
Dedicated Personal Care Assistants:
Our team of Specialist Personal Care Assistant have received training in Stroke on how best to support and care for individuals who had experienced a Stroke, including techniques for safe transfers and positioning.
Personalise Stroke Care Plan:  
The process typically begins with a thorough assessment of the individual's mental health needs carried out by one of our Area Community Managers. A Person-Centred Care Plan is then developed, which outlines specific goals, interventions, and the frequency of care visits.
Activities of Daily Living (ADL) Assistance:
Stroke can result in physical and cognitive impairments that make it challenging to perform daily activities such as bathing, dressing, grooming, and eating. Our Personal Care Assistants can assist with these tasks to promote independence and maintain hygiene.
Medicaion Management:
Many stroke survivors need to take medications regularly to prevent further strokes or manage related conditions such as high blood pressure or diabetes. Homecare providers can assist with medication management, ensuring that medications are taken as prescribed.
Rehabillitation and Therapy:
Stroke survivors often require physical therapy, occupational therapy, and speech therapy to regain lost skills and improve their quality of life. We can facilitate these therapy sessions at home, helping the individual regain mobility, strength, and communication skills.
Mobility Assistance:
Stroke survivors may have difficulty with mobility, including walking or transferring from bed to chair. We can assist with mobility aids, exercises, and techniques to improve movement and prevent falls.
 Nutritional Support:
Proper nutrition is crucial for stroke recovery. Homecare providers can help plan and prepare balanced meals, ensure adequate hydration, and monitor dietary restrictions if necessary.
Monitoring Vital Signs:
Regular monitoring of vital signs like blood pressure, heart rate, and oxygen levels is essential for stroke survivors, especially if they have underlying health conditions. Our Specialist Personal Care Assistant can track and report any significant changes.
Emotional Support:
Stroke survivors may experience emotional challenges such as depression, anxiety, or mood swings. We can offer emotional support and encourage engagement in social activities.
Coordination with Healthcare Team:
We will work closely with the individual's healthcare team, including doctors, therapists, and specialists. We will document and relay important information about the individual's progress and any concerns.
Safety Assessment:
We will assess the individual home environment regularly for potential hazards and make recommendations to enhance safety, such as installing handrails or removing tripping hazards.
Chelmscare has been providing care and support to individuals who have suffered from stroke care since 2016. They should be able to tailor their services to meet the specific needs of the individual and work in collaboration with the individual's healthcare team to achieve the best possible outcomes for stroke recovery and rehabilitation.
What our service users say about us
Our flexible and unique approach to homecare service will enable you to receive the extra help and support you need in the comfort of your own home.
I have been disabled for near on 70 years having contracted polio when I was only 6 months old. In the last year not only have I lost my Wife but also my independence. Its no easy to accept that you need care…
Mr Powell
The Care Manager has gone above and beyond his job description for us to ensure that my children don't miss out on school. I now have a PA from Chelmscare to enable my family to have good continuity of care".
Miss Kearns
Chelmscare has been amazing with my husband who was a cancer patient. I couldn't have asked for a better care company to have provided care for him They are the type of company who don't see caring as a job but as a duty of care…
Mrs Obote