"

Your home is your sanctuary, and our Personal Care Assistants are the guardians of your well-being, ensuring your safety, comfort, and happiness"
Our team of personal care assistants are fully trained to support you to maintain a lifestyle of your choosing
The Care Manager has gone above and beyond his job description for us to ensure that my children don't miss out on school. I now have a PA from Chelmscare to enable my family to have good continuity of care".
Miss Kearns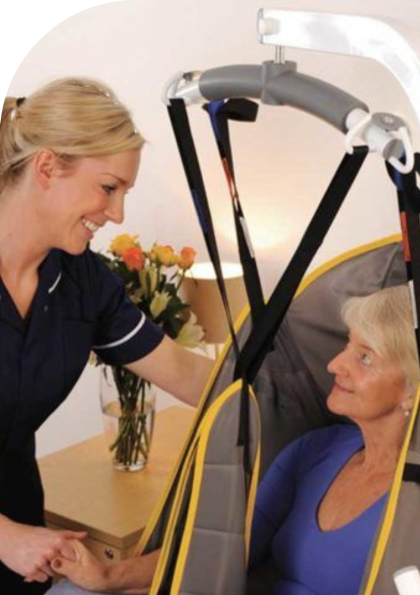 Our Epilepsy Care Package provides specialised support and assistance to individuals with epilepsy in the comfort of their own homes. Epilepsy is a neurological disorder characterised by recurrent seizures, and we can help individuals manage their condition, maintain their safety, and improve their quality of life.
Here are some key aspects of homecare for epilepsy:
Dedicated Specialist Personal Care Assistant:
Our Specialist Personal Care Assistants have received training in understanding Parkinson Disease and its impact on an individual's life.
Personalised Parkinson's Care Plan:  
The first step in providing Parkinson's care at home is conducting a thorough assessment of the individual's condition, including their motor and non-motor symptoms, mobility, cognitive function, and medication regimen. Once the assessment is done, our Area Community Manager will diligently develop a Person Centre Care Plan to meet all their identified needs.
Medication Management
Parkinson's disease often requires ongoing medication management to help control symptoms. We will assist with medication administration, ensuring that medications are taken as prescribed and on time. We will also monitor for any side effects or changes in symptom management and report them to the appropriate Health Professional.
Coordination of Care:
We will work in collaboration with other Health Professional such as neurologists and epileptologists to ensure a coordinated and comprehensive approach to epilepsy care.
Mobility and Excersize
Parkinson's disease can lead to mobility challenges and muscle stiffness. Our team of Specialist Personal Care Assistants can help with mobility exercises, gait training, and balance exercises to improve mobility and reduce the risk of falls.
Assistance with Activities of Daily Living (ADLs):
Parkinson's can impact an individual's ability to perform everyday tasks such as dressing, bathing, grooming, and eating. We will provide assistance with these ADLs to promote independence and maintain personal hygiene.
 Speech and Language Therapist :
We will refer and work close with the Speech and Language Therapist to address any speech and swallowing difficulties that can occur as the disease progresses. We will also implement any exercises and strategies prescribed to improve communication and swallowing safety.
Nutritional Support:
Maintaining proper nutrition is important for individuals with Parkinson's disease. We can assist with meal planning, preparation, and feeding as needed. We will also monitor the individual's dietary requirements and address any swallowing difficulties.
Fall Prevention:
Individuals with Parkinson's are at a higher risk of falls due to balance and coordination issues. Our Area Community Manager will assess the home environment for potential hazards and implement safety measures to reduce the risk of falls.
Cognitive and Emotional Support:
Parkinson's disease can also affect cognitive function and mood. We will offer emotional support and engage individuals in activities to stimulate cognitive function and improve mental well-being.
Transportation and Errands:
For individuals with limited mobility, we can assist with transportation to medical appointments and help with running errands such as grocery shopping and picking up prescriptions.
Respite Care:
Family caregivers often play a significant role in supporting individuals with Parkinson's disease. We can arrange respite care to give caregivers a break while ensuring that their loved ones receive the necessary care.
Coordination with Healthcare Team:
Homecare providers work in collaboration with the individual's healthcare team, including neurologists and therapists, to ensure that the care plan is aligned with the overall treatment goals.
Chelmscare has been provided quality specialist care and support to individuals suffering from Parkinson since 2016. Our Person Centre Epilepsy Care Plan is based on the individual's specific needs, and we collaborate closely with healthcare professionals to provide comprehensive care and support. We strongly believe that regular communication between the our team, the healthcare team, and the individual with Parkinson's and their family is essential for effective care management
What our service users say about us
Our flexible and unique approach to homecare service will enable you to receive the extra help and support you need in the comfort of your own home.
I have been disabled for near on 70 years having contracted polio when I was only 6 months old. In the last year not only have I lost my Wife but also my independence. Its no easy to accept that you need care…
Mr Powell
The Care Manager has gone above and beyond his job description for us to ensure that my children don't miss out on school. I now have a PA from Chelmscare to enable my family to have good continuity of care".
Miss Kearns
Chelmscare has been amazing with my husband who was a cancer patient. I couldn't have asked for a better care company to have provided care for him They are the type of company who don't see caring as a job but as a duty of care…
Mrs Obote