There are a number of ways that you can fund your care. Please contact our support team will assist you with identifying the best way to fund your care.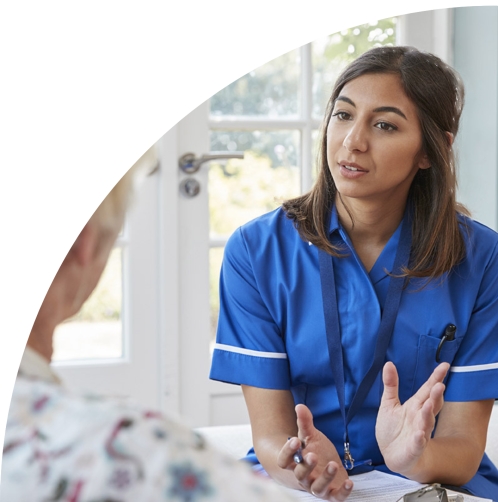 Home Visits
When finding that you need care and support for yourself or a loved one care be a worrying time. If you are looking to access home care services, then you need to alert your local council either independently (by yourself, or through your family or a friend) or via a healthcare professional such as your GP. Your council will then carry out an assessment of your needs to determine what level of support you require. They will then determine what level of financial support you might be eligible for to meet those needs.
Understanding what your options are for home care funding is important, so we've provided information here for your convenience. If you would prefer to have a chat with a member of our support team then please get in touch as we'll be more than happy to help at this difficult time.
Our staff are experienced and knowledgeable about every stage of the journey in home care and support, it may be of help to discuss your options.
Our service users pay for their care and support in many different ways. You may benefit from Local Authority funding depending on your circumstances, or you may need, or wish to pay for the care and support yourself.
Learn More
If you need care and support, the best place to start is your local authority. This is because your local authority may pay for some or all of your support if your needs meet the eligibility criteria and you have a limited ability to pay for the services yourself.
Learn More
Direct payments and personal budgets are offered by your local authority to give you more flexibility over how your care and support is arranged and provided. They are given to both people with care and support needs, and also to carers.
Learn More
What our service users say about us
Our flexible and unique approach to homecare service will enable you to receive the extra help and support you need in the comfort of your own home
I have been disabled for near on 70 years having contracted polio when I was only 6 months old. In the last year not only have I lost my Wife but also my independence. Its no easy to accept that you need care…
Mr Powell
The Care Manager has gone above and beyond his job description for us to ensure that my children don't miss out on school. I now have a PA from Chelmscare to enable my family to have good continuity of care".
Miss Kearns
Chelmscare has been amazing with my husband who was a cancer patient. I couldn't have asked for a better care company to have provided care for him They are the type of company who don't see caring as a job but as a duty of care…
Mrs Obote